Dr. Marvin Clothier, DDS
611 North Broadway Suite B
Pittsburg, KS 66762
(620)231-4140
My Blog
Posts for: March, 2015
By Smile Solutions
March 16, 2015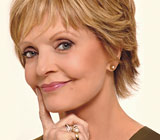 Florence Henderson, star of one of television's most beloved situation comedies, is still actively engaged in a variety of projects at 75-plus years of age. Her bright smile was part of her character as Carol Brady in The Brady Bunch, a popular sitcom that played for five seasons from 1969 to 1974. Though the show was discontinued, syndicated episodes continue to play in the U.S. and 122 other countries.
"I played Carol as the mother I always wished I had," she told Dear Doctor magazine. Her portrayal of mother and wife in a blended family with six children won her the Smithsonian Institution's TV Land Pop Culture Icon Award, which is on display in the National Museum of American History in Washington, DC.
After her successes on Broadway and in television, she was selected for numerous product endorsements, and The Wall Street Journal ranked her #5 in their top ten television endorsers based on viewer satisfaction. One of the products she endorsed was Polident, a brand of denture cleaners and adhesives. However, Henderson has revealed that she has her own natural teeth and does not wear dentures. Her advice to others who want to keep their natural teeth is to pay attention to prevention. "I think the most important thing one can do as with any health issue is prevention," she said. "Flossing, brushing, and regular dental checkups are vitally important if you want to keep your natural teeth."
When she was 22, she says, she had four impacted wisdom teeth removed at the same time. This experience made her aware of the importance of dental care, and since then she has had a checkup every six months. Wherever she travels, she says that she always has mouthwash, dental floss, toothpaste, and a toothbrush on the set.
Contact us today to schedule an appointment to discuss your questions about tooth care. You can learn more about Florence Henderson by reading the Dear Doctor magazine interview "Florence Henderson, America's Favorite TV Mom Has Many Reasons to Smile."
By Smile Solutions
March 06, 2015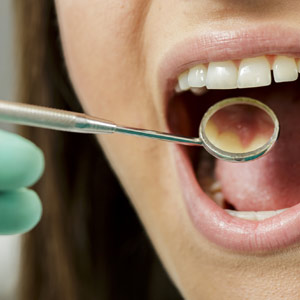 Most everyone knows that going to see your dentist for regular checkups and cleanings can help save your smile — but did you ever stop to think that it just might save your life?
That's what recently happened to 11-year-old Journee Woodard of Edmond, Oklahoma. The young girl was having a routine teeth cleaning when hygienist Rachel Stroble noticed something unusual: The whites of her eyes (her sclera) had a distinctly yellow tint. Dr. Michael Chandler, Journee's dentist, confirmed the hygienist's suspicions, and advised her mom to take her for further testing. The tests revealed that Journee had a tumor covering parts of her pancreas, gallbladder and liver; it could have ruptured at any moment, with devastating consequences.
The tumor was removed three days later in a 9-hour operation, and Journee is now recovering. As for her dentist, Dr. Chandler told reporters that he and his staff were just doing their jobs thoroughly. "It's hard to feel like I'm a hero," he said (though others might disagree).
Is this a one-in-a-million case? Maybe — yet for many people, a family dentist may be the health care professional who is seen more often than any other. That can put dentists in the unique position of being able to closely monitor not only a person's oral health, but also their overall health.
There are several reasons why that's so. One is that most systemic diseases (such as diabetes, leukemia, and heart disease, for example) can have oral manifestations — that is, symptoms that show up in the mouth. If your dentist notices something unusual, further testing may be recommended. Dentists also regularly screen for diseases specific to the mouth — such as oral cancer, which has a much better chance of being cured when it is caught at an early stage.
But beyond checking for particular diseases, dentists often notice other things that may indicate a health issue. For example, if you complain of dry mouth or snoring, and appear fatigued in the dental chair, your dentist may suspect undiagnosed sleep apnea: a potentially serious condition. Many other signs — such as yellowed eyes, a pounding heart rate, or shortness of breath — can indicate potential problems.
Of course, we're not even mentioning the main reason for regular dental checkups — keeping your smile healthy and bright; for many people that's reason enough. How does Journee's mom feel about keeping dental appointments? "I will never miss another dentist appointment," she told reporters. "I will never reschedule."
If you would like more information about routine dental checkups, please contact us or schedule an appointment. You can learn more by reading the Dear Doctor magazine articles "The Dental Hygiene Visit" and "Good Oral Health Leads to Better Health Overall."